Egypt ( ):

Contré de Moïse et des pharaons, l'Égypte offre un littoral de près de 1000km et autant de spots divers et variés. Le vaste delta du Nil engendrerait de parfaits beachbreaks aux dires de certains israéliens. Mais attention aux crocodiles!...

Contradicho de Moïse y los faraones, Egipto ofrece un litoral de màs de 1000km y tantos spots variados. El extenso delta del Nilo generaría de perfectos beachbreaks a las declaraciones de algunos israelíes. Pero atención a los cocodrilos!...

The Moïse and Pharaons country, offers a littoral of almost 1000km and as many various spots. The vast delta of the Nile would generate perfect beachbreaks according too some israelian surfers. But be carreful to crocodiles!...

Ricambiato di Mosè e dei faraoni, l'Egitto offre un litorale di circa 1000km ed altrettanti spot diversi e variati. Il vasto delta del Nilo genererebbe di beachbreaks perfetti alle dichiarazioni di alcuni israeliani. Ma attenzione ai coccodrilli!..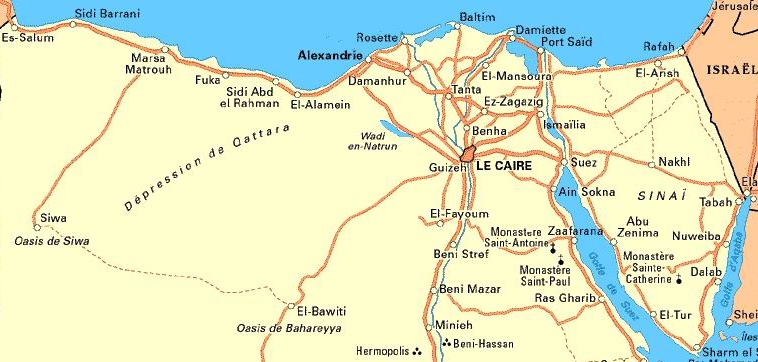 | | |
| --- | --- |
| Provinces: | Spots: |
| - | 00 spots |
| - | 00 spots |
| - | 00 spots |
| - | 00 spots |
| - | 00 spots |
| Total: | 00 spots |
Willsurf66 All rights reserved Copyright 2002