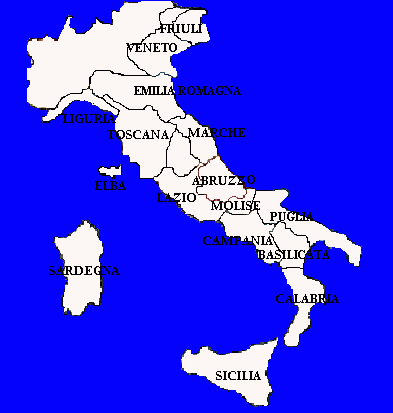 L'Italie est sans nul doute, le pays en bordure de la "grande bleue", où la population et les infrastructures surf (compétitions, sites internet, clubs...) sont les plus importantes. Le niveau de surf y est élevé, à tel point que l'on voit apparaître de plus en plus de noms italiens dans le classement EPSA et WQS.

Italia está sin ninguna duda, el país en borde del Mediterràneo,dónde la población y las infraestructuras surf (competiciones, webs, clubes...) son las más importantes. El nivel es elevado, tanto que se ve aparecer cada vez más nombres italianos en la clasificación EPSA y WQS..

Italy is without no doubt, country in edge of Mediterranean, where the population and surfing infrastructures (competitions, Internet sites, clubs...) are the most important. Surfing level is raised there, so much so that one sees appearing more and more Italian names in top of classification EPSA and WQS.

Italia è senza dubbio, il paese in bordo del Mediterraneo, dove la popolazione e le infrastrutture surf (concorrenze, siti Internet, club...) sono le più importanti. Il livello di surf vi è elevato, a tal punto che si vede apparire sempre più di nomi italiani nello classificazione EPSA e WQS.
| | |
| --- | --- |
| Provincias: | Spots: |
| - Liguria: | 08 spots |
| - Toscana: | 00 spots |
| - Lazio: | 00 spots |
| - Campania: | 00 spots |
| - Basilicata: | 00 spots |
| - Calabra: | 00 spots |
| - Puglia: | 00 spots |
| - Abruzzo: | 00 spots |
| - Marcha: | 00 spots |
| - Romagna: | 00 spots |
| - Veneto: | 00 spots |
| - Friuli: | 00 spots |
| - Sardegna: | 07 spots |
| - Elba: | 00 spots |
| - Sicilia: | 00 spots |
| - Molise: | 00 spots |
| Total: | 15 spots |
| | |